Thank God is all i have to say!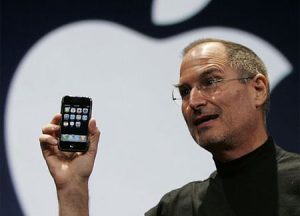 I purchased the iPhone 3G to replace a Treo 750 the weekend that it was released. Since then i have experienced a love/hate relationship with the shiny, thin and ultra sheek iPhone. I really miss the ability to invite an attendee to a meeting using exchange e-mail (And dot even get me started with cut and paste…) however those features while convenient, are not essential to my everyday life. The two un-excusable features that are missing from this ultra modern cutting edge piece of hardware to me are:
A decent Bluetooth Stack.
Tethering.
The first i fear will never see an answer as the pre-installed Bluetooth stack on the iPhone is delibratly crippled as the hardware is completely capable of any bluetooth feature that is currently in use anywhere in the world today, DUN, PAN, Hands free, OBEX, Headset, A2DP etc… all are supported by the hardware however by no mistake they were left out of both the original iPhone and the newer 3G iPhone. This may be for marketing reasons or simply because Apple does not want to allow further access to their extremely closed platform. There are however efforts to improve the Bluetooth stack on the iPhone being undertaken within the communities built around the jailbreaking groups out there which (Thankfully!) allow the installation of apps on the iphone that exceed apple's restrictive policies. These efforts have not as of yet produced any fruits however it is early and we will keep monitoring them for developments.
The second issue which i understand from a business perspective is really annoying. I do not want to carry around a 3G modem card, usb drive, cord or anything else for that matter. I have a phone, and i have a Netbook. That is what i carry around with me there are no dongles, no cords, or anything else for that matter. Given all of that Why on earth would i not want my iPhone to function (Like every other phone i have owned since 2002) as a bluetooth modem? I can do this with my Nokia 3650 but i cannot with this ultra modern, ultra sleek marvel of technological mastery!?! Seriously Apple and AT&T, you are killing your business customers and pissing them off over petty features that are easily accomplished with devices that for the most part are "Free with 2-year contract!" Once again, were it not for the jailbreaking community, this too would be a reason that any one reading this could buy my iPhone on eBay. Thanks go out to an old but Great developer that has been adding what should be a standard feature to devices for years, Internet sharing! PDAnet, a product of June Fabrics Has been lovingly ported to work on the iPhone! This software is a breath of fresh air for people wanting to add Internet sharing to their iPhone without the annoyance of a messy SOCKS proxy (And for now at least, the cost!) PDAnet is currently FREE! anyone that has had Palm or windows mobile devices, and wanted this functionality in years past knows about PDAnet as it has beet a top selling product from the beginning but at this price grab it now because PDAnet traditionaly is over $30.00USD (and worth it if you ask me!)
Until Apple and AT&T get some religion and move to officially support these most basic of features you can catch me siphoning Internet with PDAnet on my shiny new Acer One on a park bench near you!
-Joe Harper
P.S. If you have a diffrent view let me know in the comments. I would Love to hear what the readers have to say!