Time for Strobist problem solving 101!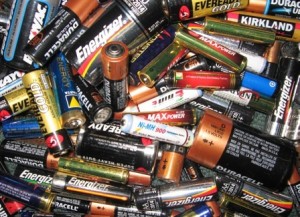 If you are anything like me, you hate wasting money and time with AA batteries in your flashes. You probably also hate the long recycle times that you experience while firing your battery powered flashes. Well, I feel your pain. So I have built a battery pack for my Vivitar flashes that allows me to pump some big power into my little flashes. I have seen several DIY battery packs on the net and when attempting one of my own I combined much of what I saw and liked into my own design.
I made the mistake of not documenting this as I built it so I will try to break it down for you with pictures now…
My requirements when I began this project were simple:
It would have to be easy to use
It has to be rugged
It has to deliver all day power!
It would have to not require mods to the flash head that would keep me from using batteries in a pinch
This mod gets me all of the above so I hope you are able to use these instructions to do the same for yourself.
First, here is a list of materials you will need to build one of your own:
1 – Project enclosure  (I got mine at Radio Shack) – $6
1 – Sealed Lead Acid (SLA) battery – 6V (whatever amp hour battery will fit in your project box) – $15
1 – Rocker switch with on and off positions – $1
1 – Fuse holder – $2
Fuses that fit your holder – $.50
1 – 4 pin CB radio port – $2
1 – 4 pin CB radio plug – $3
1 – Mountable power plug port – $1
1 – Power plug – $1
1 – 6v mountable LED light (Optional but great for letting you know that it is on!) – $2.50
2 – Picture hangers – $2
2 – 30 amp fuses (See pictures. I found mine at Wal-mart) – $5
1 – 10′ extension cord – $Crazy free!
1 – Extra Vivitar 285HV battery holder (If you don't want to be locked-in to only using your flash with the battery pack – eBay) – $3
12 gauge coated wire – $Free as I already had some
Appropriate sized heat shrink tube – $Free again because I had some
Drill bits of various sizes for mounting the hardware to the case – $Free again!
Soldering iron and solder – $Free one more time!
This project cost me a grand total of around: $45.00. This is give or take a dollar or two and I had the wire, heat shrink, drill bits, soldering equipment and the extension cord. Purchasing all of that, you will easily add a good $20-$30 dollars to the cost.
This is a picture of the finished product:
To start with, you need to get a good project enclosure. Ensure that it is a durable one and that it will have enough room for your battery and all of the wiring that you will be doing for your connectors and such. I chose a medium sized one from Radio Shack.
Then take all of your components and figure out how you want to arrange them on the box. I tried to fit as much as possible on the top of the box so it would be accessable if I was wearing it over a shoulder. In the picture below you can see how I laid out my components.
This is a side shot showing the charging port on the unit. I like having a port so I can charge the unit without taking the battery out of the case. You can also see the picture frame hangers that I bolted onto the sides so that I could add an old camera case strap to it for hanging on light stands.
In the picture below you can see the case is open and how the battery is situated inside of the case. I secured the battery in place with some shipping foam from an old box I had lying around. It is a pretty tight fit inside of the project enclosure.
Check out the wire diagram below for a more detailed view of how I wired this thing up. (I'm a photographer because I cannot draw to save my life!)
Here you can see where I used blade connectors for connecting the battery to the wire harness. This allows for the easy exchange of the battery in the event that the battery is not performing well after many re-charges.
Next comes the question of how to connect the battery to the flash. For this I used an old black extension cord and cut the ends off of it. This gives me a good thick wire to transport the power from the battery to the flash. Throughput is important. I found that out with my first attempt by using a wire that was not thick enough to carry the current quickly. I used gauge wire inside the battery enclosure and in hindsight I wish I had used 12 gauge. (Update! I re wired the flash battery with 12 gauge wire and realized an over 1 second improvement in recycle times! )
I then used the 30 amp fuses and placed them inside of the battery holder as if they were AA batteries. Note how well they fit! Then using my soldering iron to melt holes in the battery holder I ran some wires into the holder and soldered them to the fuses. I tied a knot inside the holder to keep the wires from pulling back through . I also used a simple catch-free connector between the battery holder assembly to the main wire so that, in the event that the battery dropped, it would not pull down the flash with it. (I hope!) This also leaves me the ability to use this with different flashes in the future without having to build a separate harness for each one; I just have to build a connector.
So what are the results?
Recycle time:
Fresh batteries: 1/1 = 8.5 seconds
Battery pack: 1/1 = Just under 4 seconds! YAY!
# of Flashes Per Charge:
Fresh batteries: 1/1 = about 110
Battery pack:  I got bored and gave up…. hundreds if not thousands… who has the time?
Wicked awsome-ness factor:
Fresh batteries: Not so much…
Battery pack: Instant street-cred as a strobist! (all in my head i'm sure…)
Have fun and happy shooting!
As always, all of my DIY projects are for informational purposes only. If you break your flash, it is not my fault. These instructions are presented with no warranty implied or given. Try this at your own risk!